(Things we have achieved so far)
Summer Digital Bootcamp was a two weeks program geared towards empowering teenagers and children with basic digital skills during the summer.
Build Your Brand and Apply for Jobs
Build your brand and apply for jobs was one of the skillup 9ja project, where we trained over 50 individual on how to build their personal brand using digital tools and how to effective apply for jobs.
Ihifix Digital Summit for Educators
In partnership with ihifix technologies we held the second edition of the digital summit for educators with the theme "The New Normal: Advancing Edtech in an emerging Knowledge-Based Economy " The focus area were Rethinking Education; Digital Transformation; Knowledge Based Economy.
Digital Skills Training To Empower Women
In partnership with yasmin El-Rufia's foundation with Trained fifty women on how to use basic digital tools to solve problems for themselves and their community at large.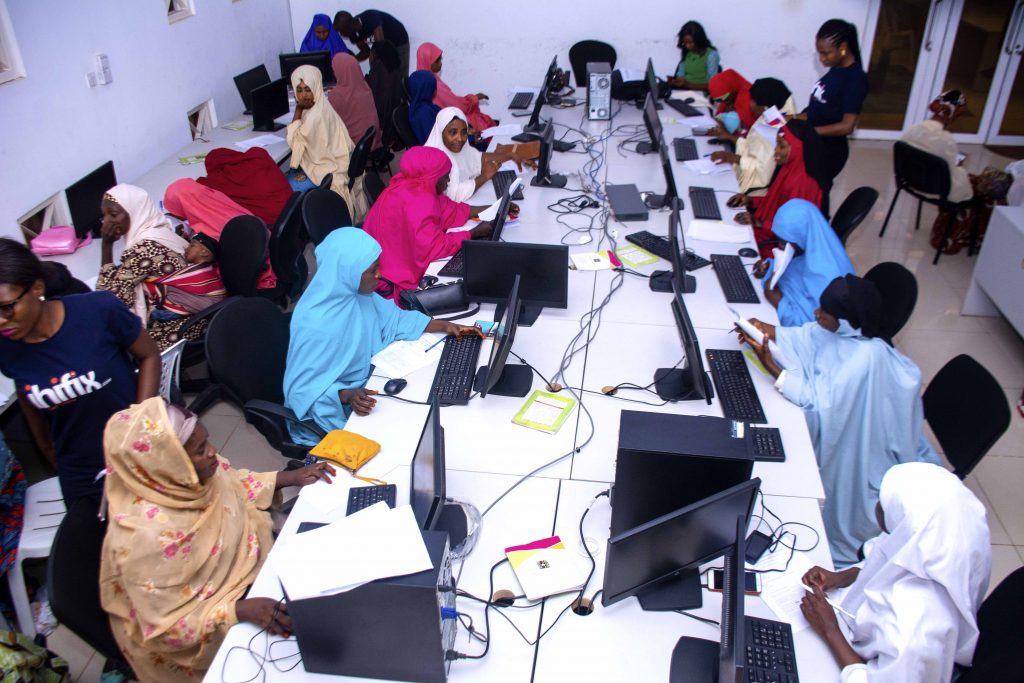 Mobile Photography & Presentation Design
In partnership with ihifix technologies we  trained over 50 person on the use of their mobile devices to take professional pictures and also taught them how to make excellent power point presentation.